We all know that adding greens and other superfoods to your diet can improve health and vitality, yet most of us have trouble actually consuming these healing foods.
Issues like time constraints, price, and taste keep us from making healthy choices. According to the CDC, about 90% of Americans do not get enough fruits and vegetables into their diets.
Adding more plant-based foods has been shown to reduce the risk of cardiovascular disease, type 2 diabetes, and certain cancers. Ask yourself. Could you benefit from more fruits, vegetables, and superfoods in your diet?
About Tonic Alchemy
Tonic Alchemy is a superfood powder that is easy to add to your morning smoothie recipe or mix with an almond milk or fruit juice. It contains 91 different ingredients to maximize your superfood intake and also give you the real health and energy boost needed to continue your stressful work days and busy lifestyle.
The benefits of tonic alchemy are numerous. It is a source of thousands of phytonutrients. Tonic Alchemy Dragon Herbs also includes 20 of the greatest super tonic herbs from around the world. It can help you improve energy, detox gently, boost immune response, build your blood, and increase antioxidants in the body. It is loaded with nutrients and enzymes that support cognitive function and glowing skin.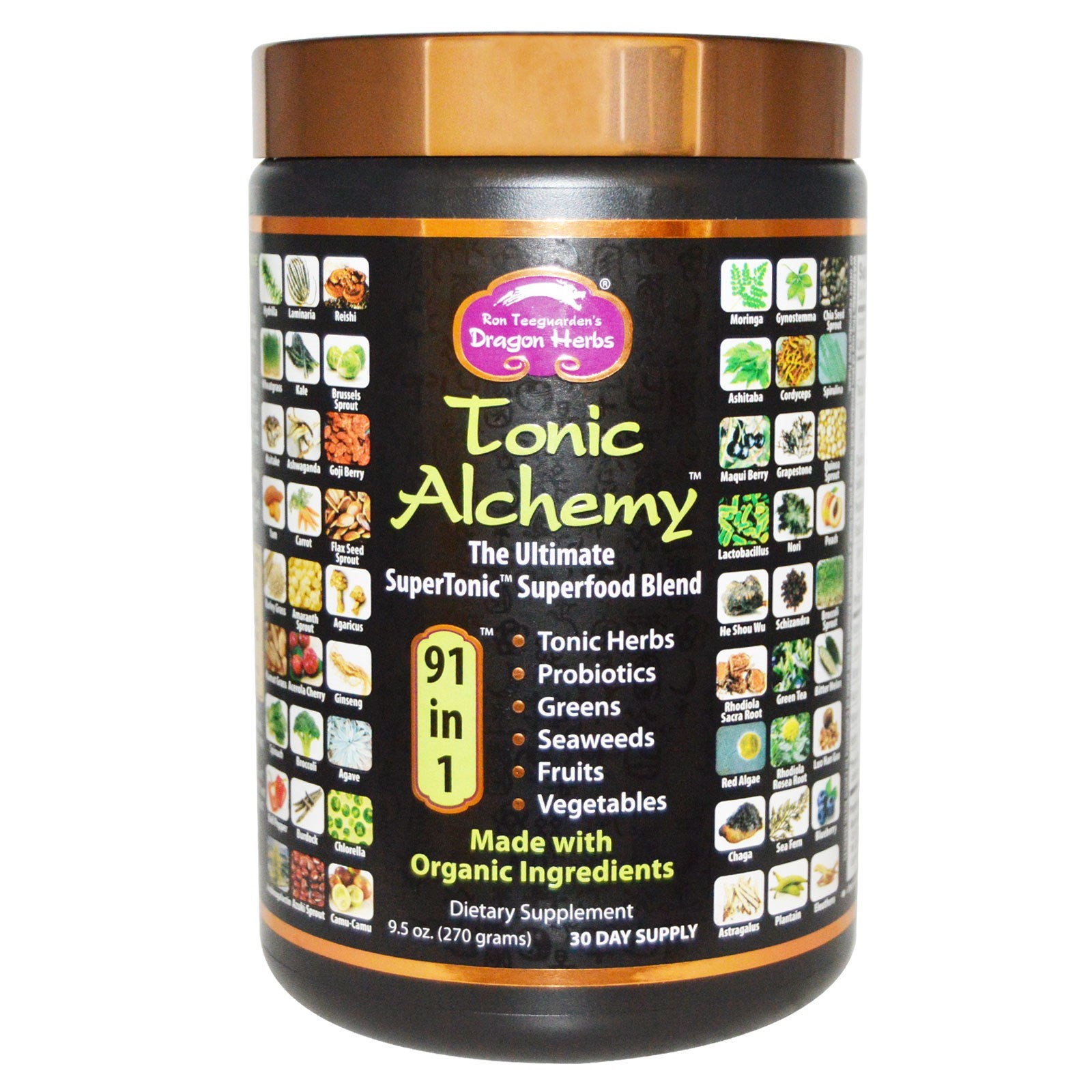 Dragon Herbs Tonic Alchemy
$59.95

The Superfoods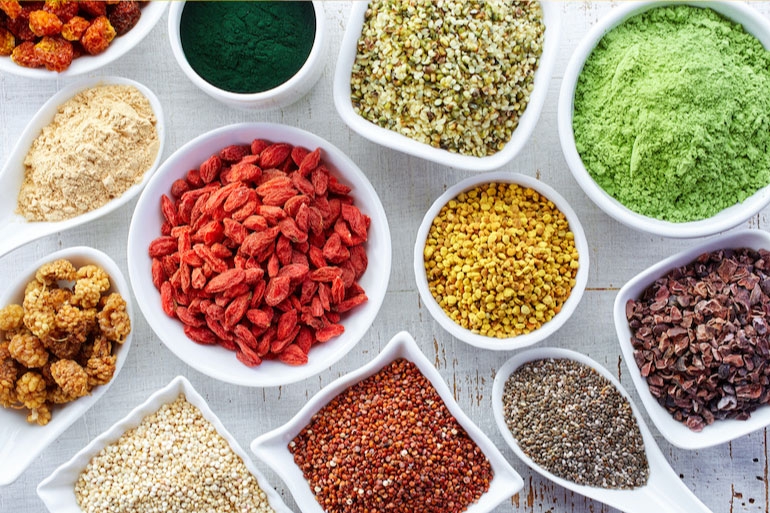 Tonic Alchemy is an easy and quick way to add the best superfoods such as:
⦁ Green Superfoods Spirulina and Chlorella: These are powerful antioxidants and anti-inflammatories that aid detoxification and potentially lower "bad" cholesterol.
⦁ Wheat and Oat Grasses: Both contain beta-carotene for improved vision health and an assortment of B vitamins, chlorophyll, and minerals for energy and enzymatic reactions.
⦁ Supertonic Herbs Reishi, Chaga, Goji, Schizandra, and Rhodiola: These herbs can help tonify and rejuvenate the kidneys, adrenals, and circulatory system.
⦁ Antioxidant Superfruits Goji and Acerola: Potent antioxidants support healthy immune function and revitalization of tissue.
⦁ Powdered Vegetable Juices: Broccoli, kale, spinach, carrot, celery, and other vegetables provide abundant vitamins and minerals.
⦁Sea Vegetables: Unique sea minerals are provided by these ingredients with an abundance of iron and iodine, both essential nutrients for healthy blood and endocrine function.
⦁Probiotics: 7 Probiotic strains aid healthy digestion and build immunity. Gut health has also been proven to be closely connected to a positive mood and mind.
When consumed on a regular basis, these secret ingredients can provide you with greater HEALTH, ENERGY and VITALITY!
Green Smoothie Recipe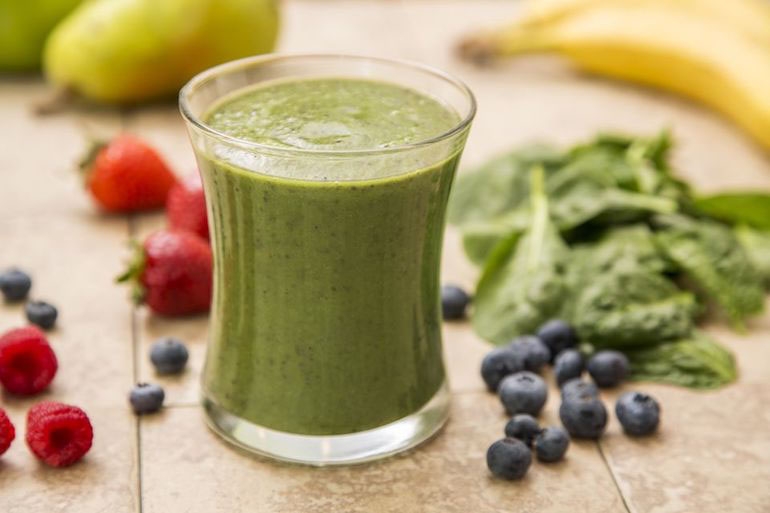 Try this healthy smoothie recipe to start your morning:
⦁ 1&1/2 cup almond, soy, or coconut milk
⦁ 1/2 steel cut or rolled oats
⦁ 1 banana
⦁ 1/2 cup spinach
⦁ 1/2 cup spinach
⦁ 10 frozen strawberries
⦁ 1/2 teaspoon vanilla extract
⦁ 1 scoop of Tonic Alchemy
Directions: In a blender, combine milk, oats, banana, spinach and strawberries. Add vanilla if desired. Blend until smooth. Pour into glasses and serve.
ENJOY!
-Lauren Meyer
Lauren has an M.S. in Human Nutrition and is a CNS (Certified Nutrition Specialist); she serves as a Wellness Consultant at two Martin's Wellness Pharmacies- Dripping Springs Pharmacy in Dripping Springs and Lamar Plaza Drug Store in South Austin.