Order Supplements Quick & Easy Through Wellevate
What is Wellevate?
Wellevate is a next-generation online patient dispensary developed by Emerson Ecologics, a trusted supplier for high-quality natural health and beauty products, supplements, and herbs. This unique online supplement store connects patients with their practitioners through a mobile app and simplifies the ordering of over 300 leading brands from any device.
With Wellevate, you'll never see an 'out-of-stock' message for your favorite products or worry whether you are following your practitioners' recommended protocol correctly.
Wellevate benefits
Wellevate offers the most comprehensive selection of pharmaceutical-grade supplements, as well as cutting edge protocols from practice leaders. Benefits of ordering through Wellevate include fast free shipping on all purchases of $49+, easy ordering and reordering with auto-delivery through the Wellevate app, and outstanding service provided by the concierge team.
Wellevate allows the users to set their preferred dosage frequency, timing, and duration as well as reorder reminders that help them stay on top of their treatment plans.
Wellevate is HIPAA- and PCI-compliant and adheres to the highest security standards.
How does it work?
Martin's Wellness online store is available 24/7 and features dozens of high-quality supplements. If you are after a specific product or brand that you cannot find on our website, simply head over to Martin's Wellness online dispensary at Wellevate.
To access Martin's Wellness online dispensary, follow the few easy steps below.
Go to our online pharmacy store and create an account by registering your name and email:
Martin's Wellness at Wellevate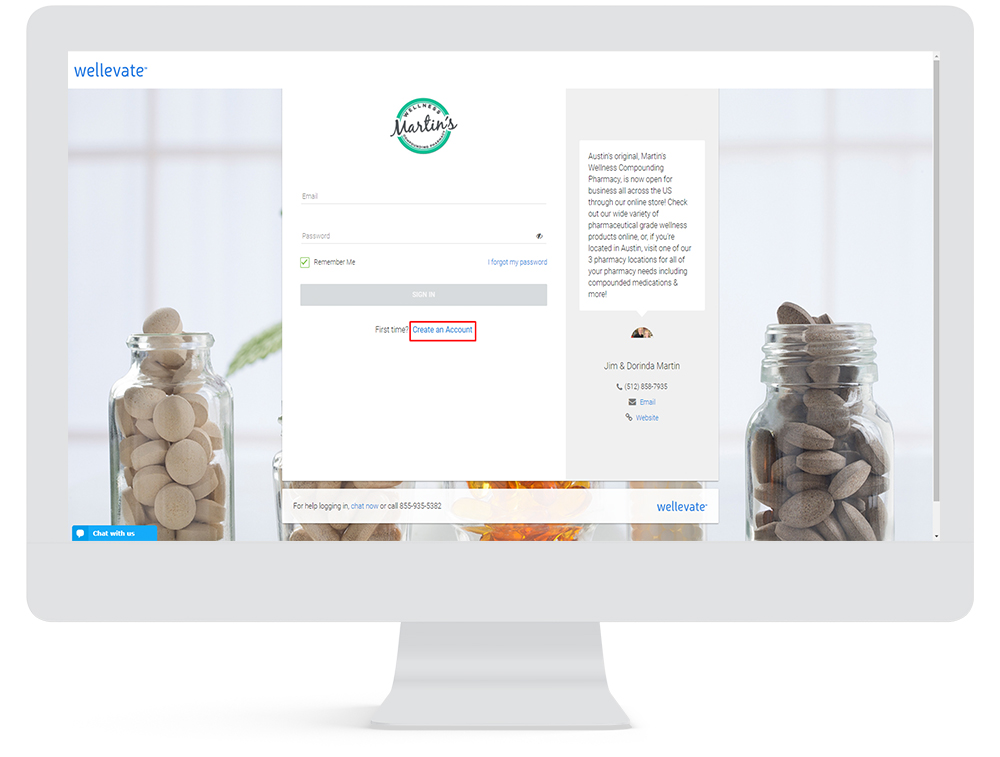 To browse products, click on the 'Shop Dispensary' button in the 'My Practitioner' section.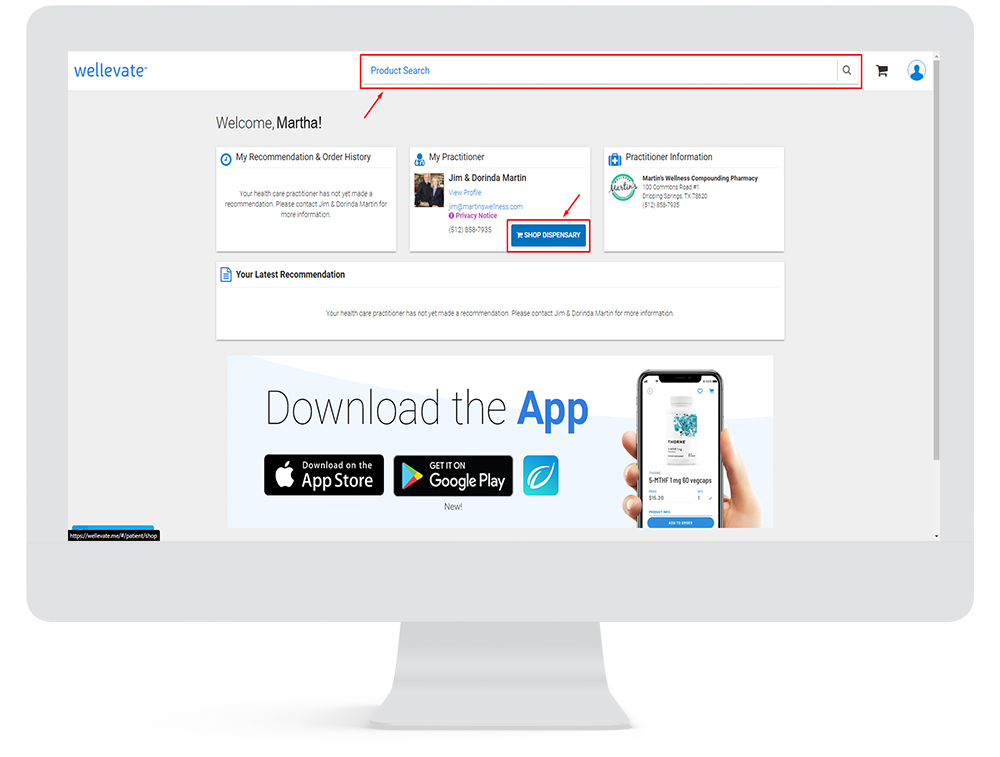 Alternatively, enter the product name in the search bar on top of the page.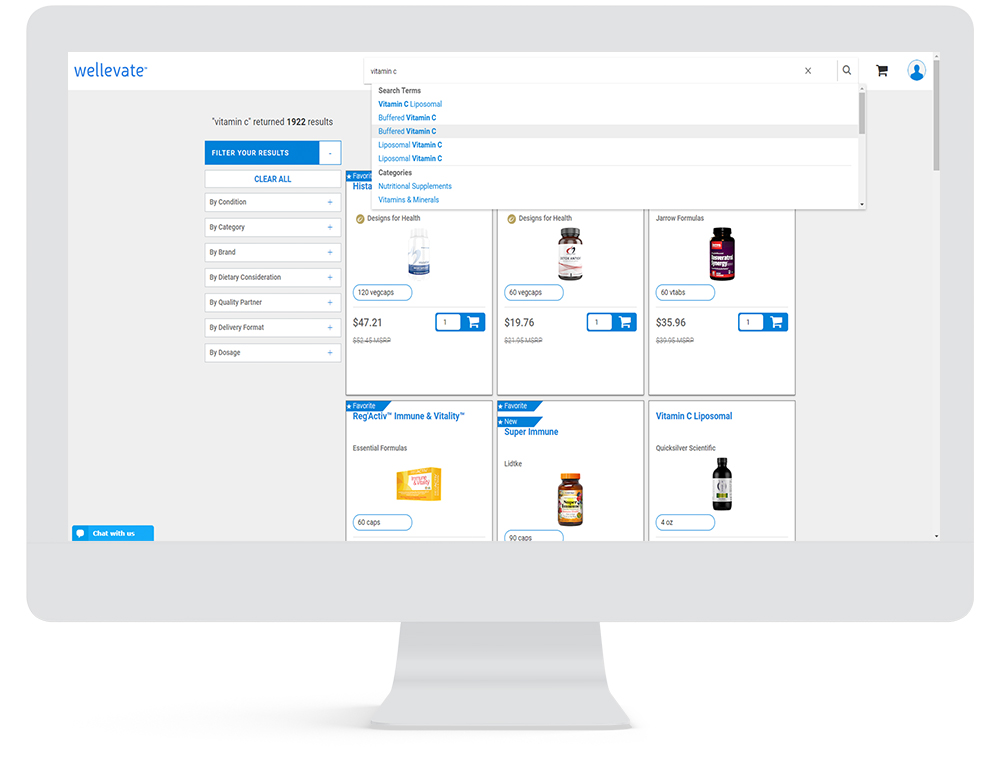 Wellevate offers an advanced filtering option where you can look for products based on health conditions, categories, brands, and more.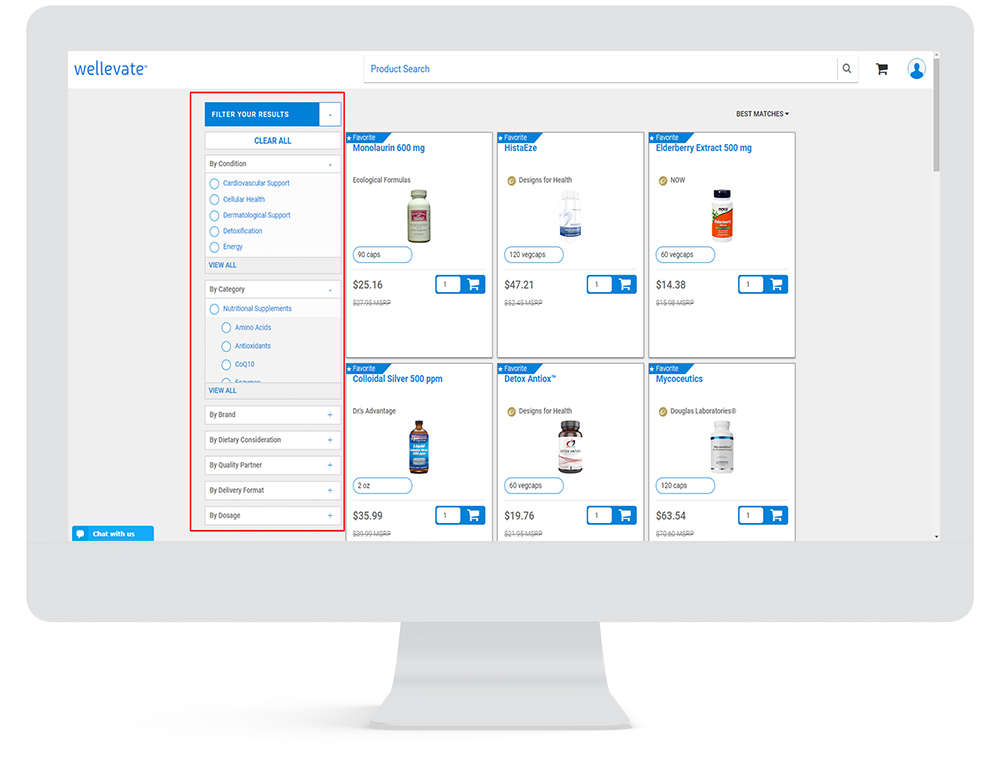 To make a purchase through Wellevate, make sure to add the correct amount of desired supplements to your cart and simply place the order.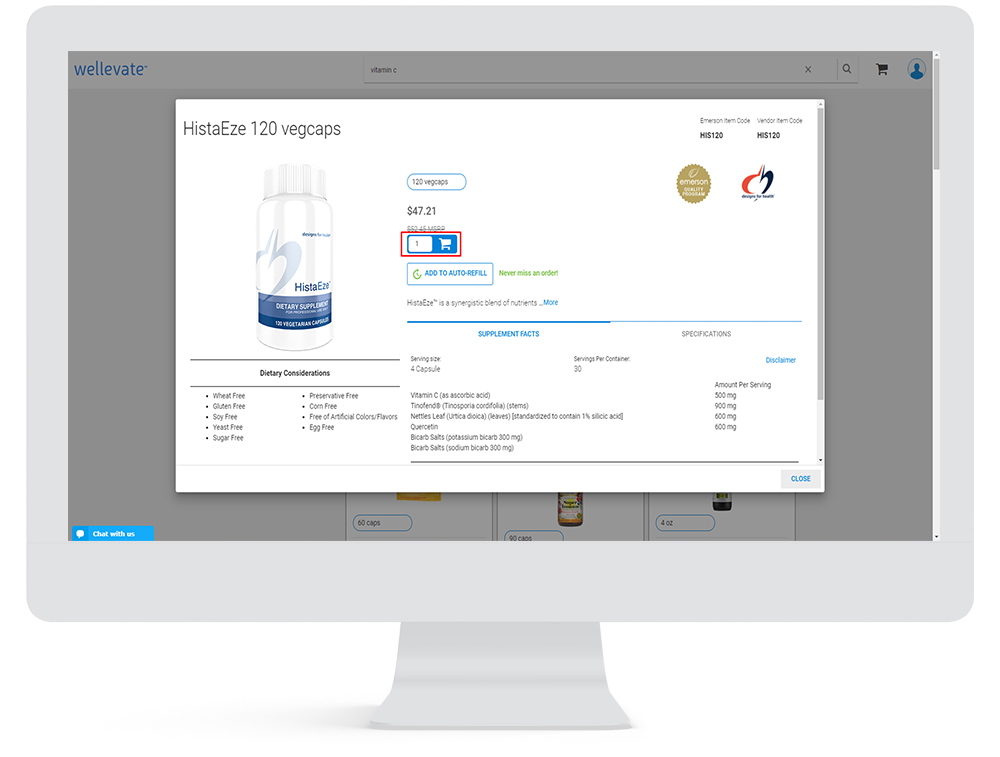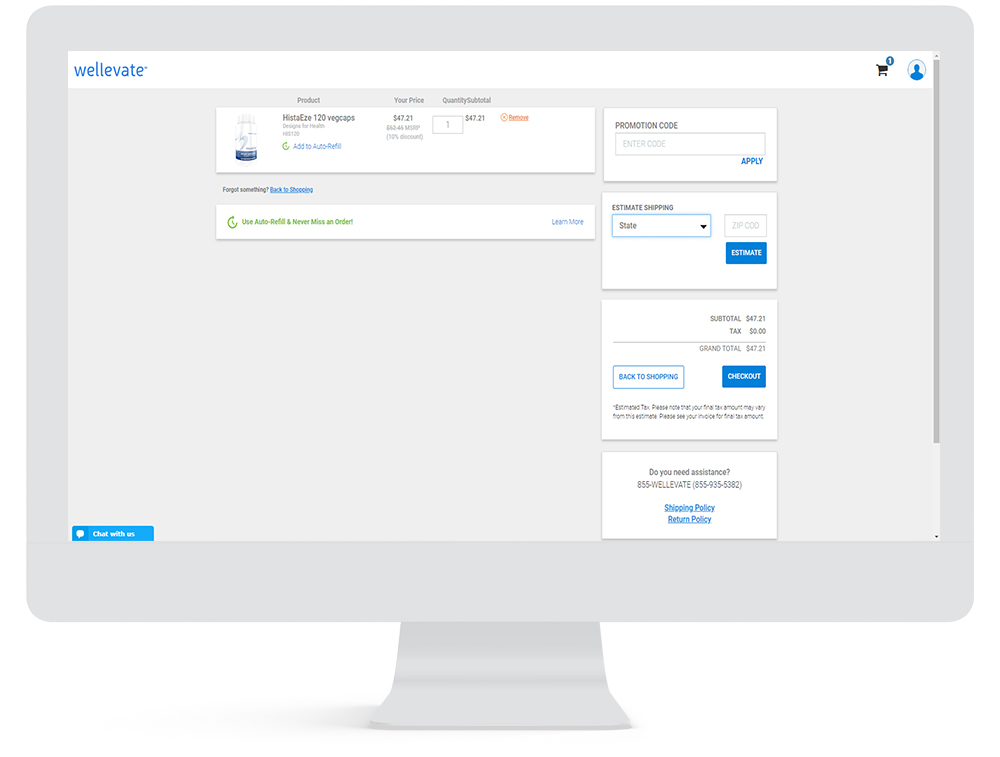 If you have any questions or would like to learn more about Wellevate, call us at 512.442-6777 (Lamar Plaza Drug Store) or 512.858.7935 (Dripping Springs Pharmacy).