Are you feeling ill, but don't want the hassle of a visit to the ER or Urgent Care? Do you wish the doctor would just come to you?
Well, now you don't have to worry, because waiting rooms and lengthy lab tests are a thing of the past.
Martin's Wellness is proud to partner with Physician360 to provide in-pharmacy testing and prescriptions for the following illnesses:
• Strep Throat
• Urinary Tract Infection (UTI)
• Influenza (flu)
• Ear infection
Avoid time-consuming and expensive doctor visits. Come by the pharmacy for a rapid test and have your results in minutes. Not only is it fast and easy, the test results are just as accurate as your physician's lab tests.
Each test includes a virtual physician360 doctor consultation from our convenient tablet or by smartphone.
Once the results are confirmed by a physician, your prescription is sent off to the pharmacy and ready for pickup in minutes.
Point of Care Testing at Martin's Wellness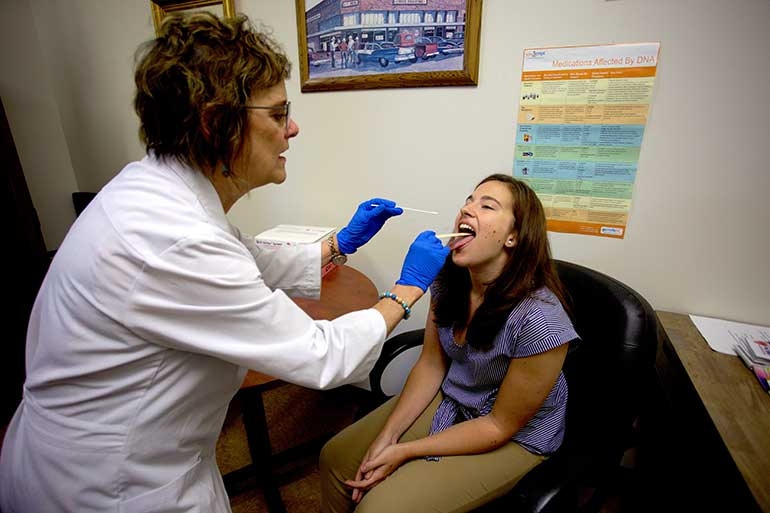 We also do in-pharmacy HbA1C testing with immediate results.
Come by your nearest Martin's Wellness location and we'll administer the test for you. Plus, we will have your prescription ready, all in one quick visit!
Walk-Ins Welcome!