Martin's Specialty Pharmacy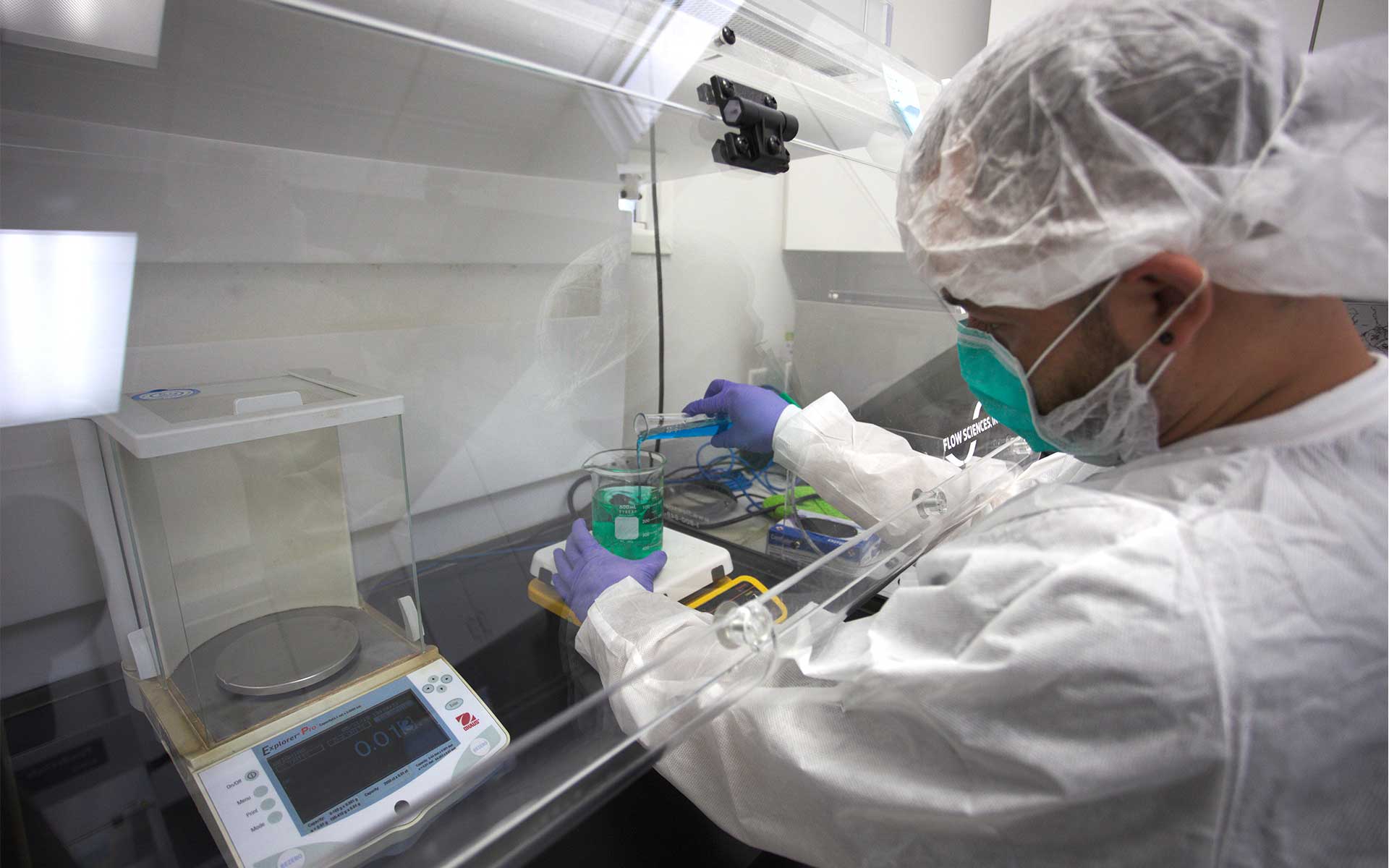 Martin's Specialty Pharmacies provide highly personalized care and specialized medications and services for patients with complex, chronic, or rare medical conditions, including Hepatitis C, HIV, Irritable Bowel Disease, Infertility, Multiple Sclerosis, Cystic Fibrosis, Oncology, Psoriasis, Rheumatic Diseases, and various genetic or rare diseases.
Offering specialized services above and beyond traditional or community pharmacies, Martin's Specialty Pharmacies cater to helping you reach treatment goals through a wide range of customized and patient-centered services focusing on cost containment and healthy outcomes, including meeting ancillary needs such as traditional prescription medications, compounded medications, and professional grade nutritional supplements.
What is a Specialty Pharmacy?
A specialty pharmacy provides specialized medications, education, and care services to patients with complex, chronic, or rare medical conditions. This comprehensive care involves catering to the unique needs of individuals requiring high-cost, high-touch medicines that may have special storage, handling, and administration requirements.
Beyond providing unique prescription medications unavailable through traditional pharmacies, a specialty pharmacy also provides coordinated care and patient support programs critical to optimizing outcomes for individuals with complex medical needs.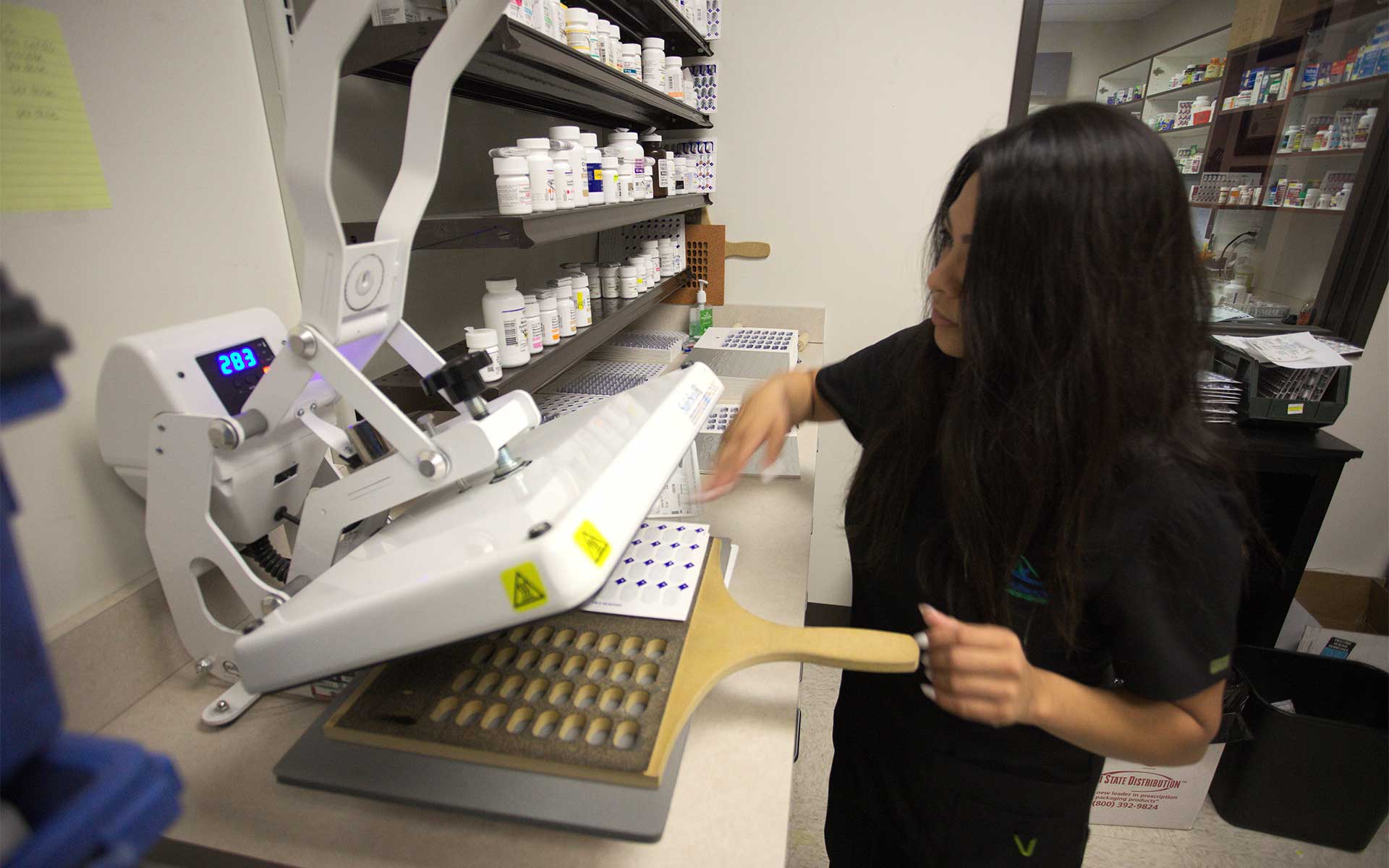 The Role of Specialty Pharmacy in Chronic Disease Management
Managing chronic diseases typically involves a multidisciplinary approach with involvement from various healthcare providers, including Specialty Pharmacy services. As such, Martin's Specialty Pharmacy Patient Care Advocates contribute significantly to chronic disease management by providing comprehensive medication management, patient education, adherence support, ongoing monitoring, coordination of insurance benefits, and more.
By offering these specialized services tailored to patients with chronic conditions' unique needs, we help optimize treatment outcomes, improve quality of life, and promote better overall health.
Specialty Pharmacy Services: Personalized Care for Complex Conditions
Martin's Specialty Pharmacies focus on specific therapeutic areas such as oncology, rheumatology, HIV/AIDS, transplant medicine, and rare diseases, including a full staff of pharmacists, nurses, and other healthcare professionals with specialized knowledge and training around these conditions. We understand the unique challenges and intricacies involved with serious chronic disease management, and our expertise allows us to provide the most comprehensive and supportive care based on each individual's needs.
Specialty RX Pharmacy:
Medications for Serious Chronic Diseases
Martin's Specialty Pharmacy has access to a wide range of specialized medications, including limited-distribution drugs and therapies not typically available in traditional retail or community pharmacies. We work closely with manufacturers and patients to navigate the complex landscape of drug procurement, insurance coverage, and prior authorization requirements. Our diligence ensures you can access the medications necessary to treat your conditions safely and effectively.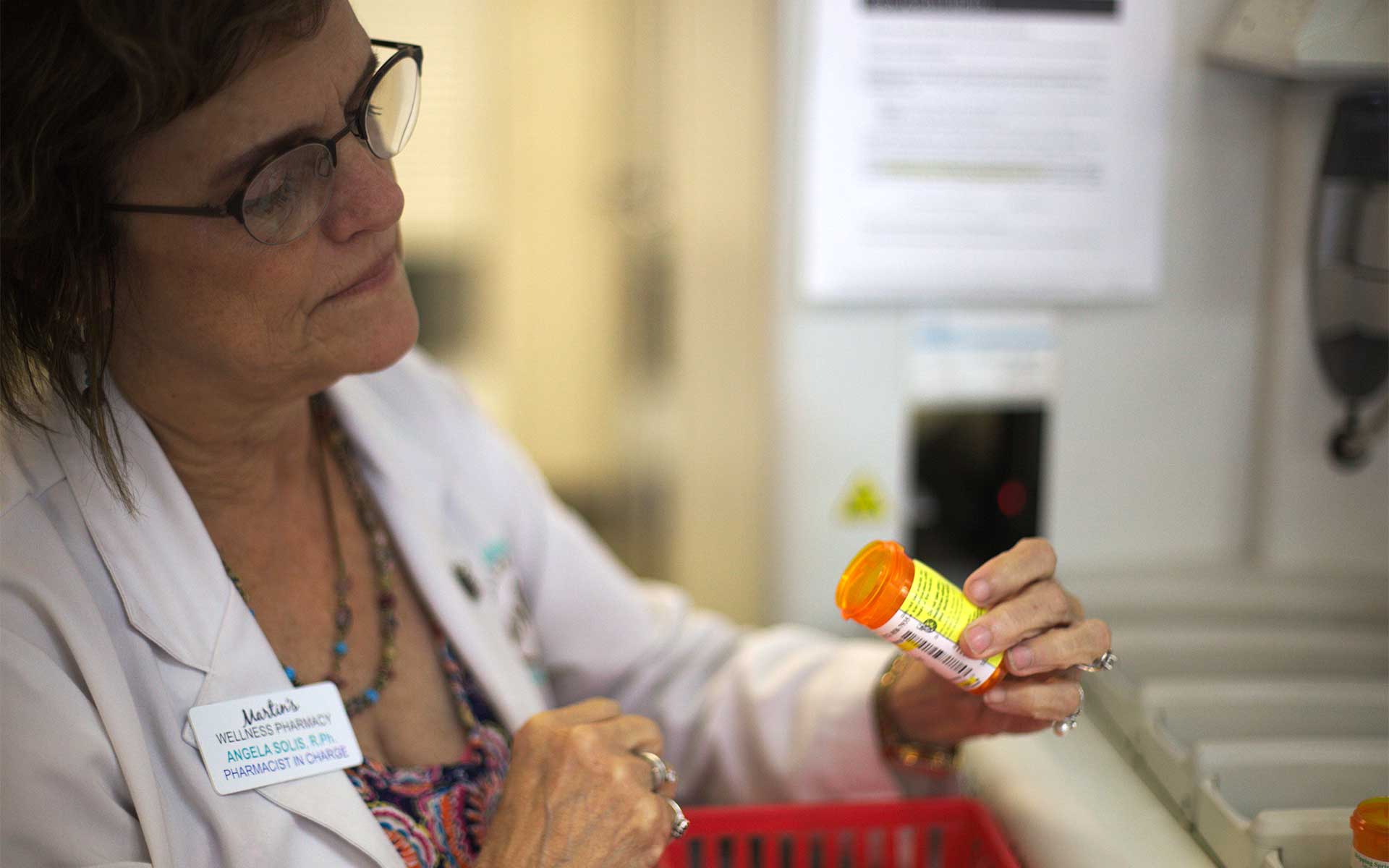 Treatment Options for Hepatitis C, HIV, and More
Martin's Specialty Pharmacy provides specialized medications and expertise for treating serious chronic diseases, including antiviral therapies for Hepatitis C, antiretroviral medicines for HIV, and other specialized drugs for various complex conditions.
We are specifically focused on managing and dispensing these medications for such serious conditions, and we work closely with healthcare providers to ensure our patients receive necessary prescribed medications safely as needed.
Importance of Adherence in Specialty Drug Therapy
Specialty medication adherence and monitoring patient progress are part of Martin's Specialty Pharmacy comprehensive care plan. We provide counseling, educational materials, and reminders to help patients stick to their treatment regimens, which includes lab coordination and monitoring services such as follow-up consultations to track the effectiveness of the treatment and address any concerns or side effects. Our Patient Care Advocates work closely with patients to address barriers to adherence while providing ongoing support to promote successful treatment outcomes.
Importance of Specialty Pharmacy Services
At Martin's Specialty Pharmacy, not only do we offer access to specialty medications not available at traditional pharmacies - but we also possess a deep understanding of these complex medications, including how to safely and effectively handle, store, and dispense them. This expertise ensures that patients receive the right medications and understand how to use them correctly.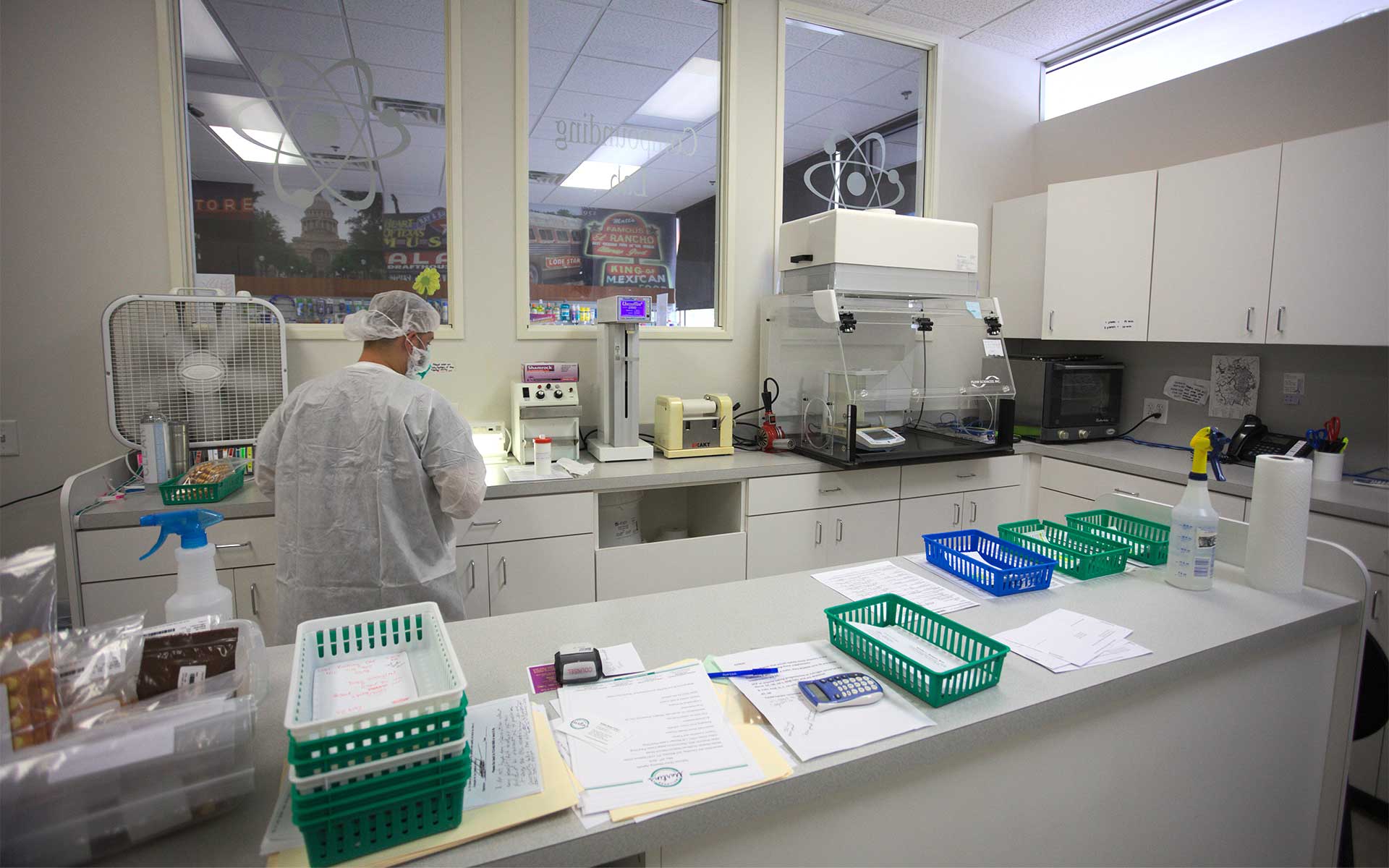 Comprehensive Services for Improved Health Outcomes
By combining our unique pharmacy expertise with comprehensive support services, we can meet and support the unique requirements of those living with chronic conditions. Our comprehensive care services are designed to offer access, management, and monitoring of specialty medications, including proactive support and care coordination - which enhances patient care, improves medication adherence, and contributes to better treatment and health outcomes.
Benefits of Specialty Pharmacy Services
Our main objective is to improve the healthcare outcomes and quality of life for patients living with chronic conditions. At Martin's Specialty Pharmacy, our Patient Care Advocates thoroughly understand specialty medications and work tirelessly to make them accessible and affordable - while offering counseling, education, and ongoing support that benefit better treatment outcomes.
In addition to providing safe and convenient access, ongoing education, and individualized monitoring of these treatments, we work closely with physicians to lessen administrative and clinical tasks - so they can concentrate their efforts on what matters most - your health.
Texas Specialty Pharmacy:
Martin's Wellness Specialty Pharmacy Locations
Looking for a 'specialty pharmacy near me' - we'll save you the search - visit one of our two locations in Austin and Dripping Springs.
Austin Specialty Pharmacy
Martin's Wellness is the only independent community pharmacy serving the Zilker / Lamar area of Austin. In addition to Specialty Pharmacy services, we offer Compounding (customized medications), Wellness consultations, and a full line of pharmaceutical-grade wellness supplements. We also offer FREE delivery within a five-mile radius!
Store Address:
1509 South Lamar Boulevard, Suite #550
Austin, TX 78704
Phone: 512.442-6777
Fax: 512.442.0555
Dripping Springs Specialty Pharmacy
As Martin's Wellness flagship location, the Dripping Springs location has provided the community with quality care since 2004 - including Compounding (customized medications), Wellness consultations, a full line of pharmaceutical-grade wellness supplements, and comprehensive Specialty Pharmacy Services.

Store Address:
100 Commons Road #1
Dripping Springs, TX 78620
Phone: 512.858.7935
Fax: 512.858.5411