Allergy Season seems to be year round in Austin. There isn't a day that goes by when someone doesn't comes into the store with a runny nose, watery eyes, itchy throat and ears and sinus congestion. I've seen great results from OrthoMolecular's D-Hist™ formula but for those tough allergy cases who need that extra boost I'm finding Seasonal Shield™ by NuMedica to be very impressive. You do have to double up on the dose to maximize the benefits but the product is jammed packed with extra ingredients to help your immune system deal with the local molds, grasses and pollens.
While D-Hist™ does have Vitamin C, Seasonal Shield™has Vitamin C, Vitamin D3 and zinc. And like D-Hist™ its key ingredients include Quercetin, Bromelain and Nettle Extract, which have been found to help promote healthy mucus viscosity and provide histamine support. N-Acetyl Cysteine (NAC) is also included in both formulas as a powerful free radical scavenger. But Seasonal Shield™has additional Bozwellia Serrate Extract. Bozwellias most important benefit is its ability to block a particular inflammation pathway called the 5-LOX pathway. 5-LOX inflammation is associated with many conditions, including allergies, asthma, arthritis, cancer, and digestive diseases. Seasonal Shield™has Grape seed extract as well, which has antihistamine and anti-inflammatory actions that can help to keep at bay such allergic responses as hives, hay fever and eczema. And finally Seasonal Shield™includescitrus bioflavonoids, and Betaine HCL to help make these ingredients more bioavailable.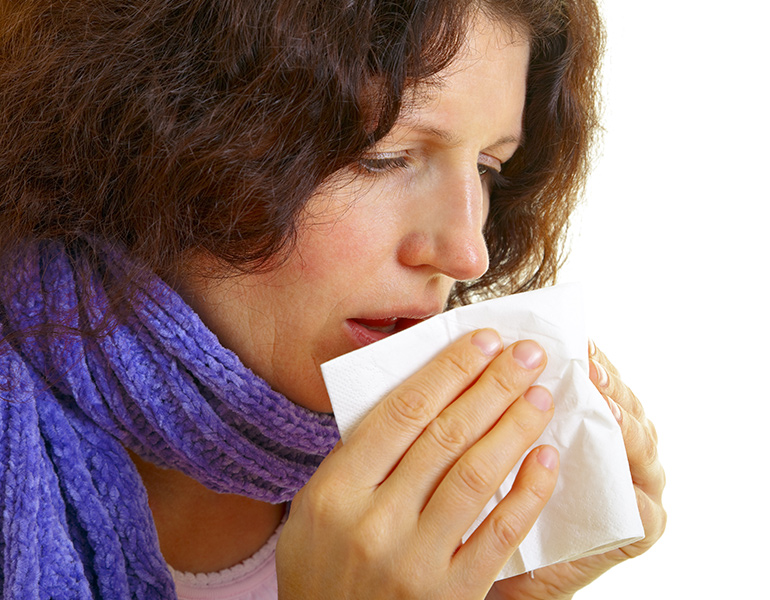 Here's a helpful hint: If you know what you're allergic to, whether it's molds or pollens I always recommend Allergena's Mold Mix™ and/or Zone 5™ drops to accompany the D-Hist™ or Seasonal Shield™. D-Hist™ or Seasonal Shield™ helps you with the allergy symptomswhile Allergena's drops helps teach the immune system torecognize the culprits. And if its cedar that's your nemesis then I would add the CedarX™ drops or oil instead of the Allergena drops.