R1 Essential Amino 9 Blue Razz Lemonade (30 Servings)
This Rule One Essential Amino 9 is the ideal supplement for Muscle Building & Maintenance. Get 7.5g of essential amino acids plus electrolytes for hydration in every serving.^†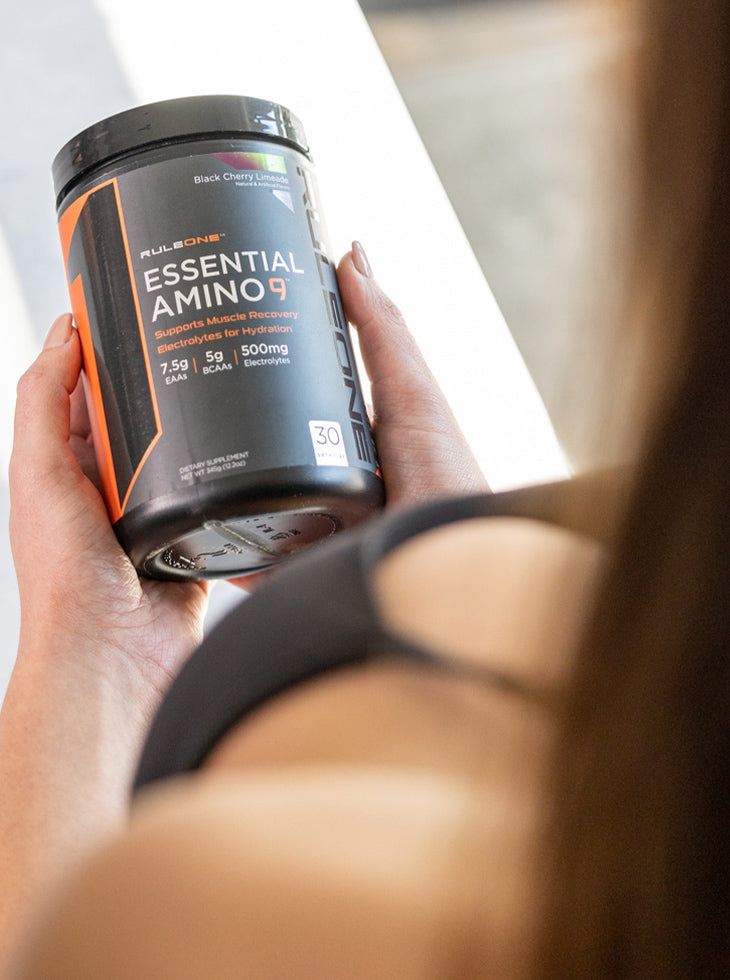 Optimize Performance and Recovery with R1 Essential Amino 9: Unleash your full potential with R1 Essential Amino 9, a cutting-edge supplement that combines essential amino acids (EAAs) and electrolytes to support muscle recovery and hydration, all without stimulants. This transparent formula boasts all nine EAAs, including a substantial 7.5g of essential amino acids, alongside 5g of branched-chain amino acids (BCAAs) and a 500mg electrolyte blend. Choose from a range of flavors to enhance your pre and post-workout routine and take your fitness goals to new heights.
Ingredient Profile:
Essential Amino Acids: 7.5g†

BCAAs: 5g†

Electrolyte Blend: 500mg†
Directions for Use: For optimal results, incorporate R1 Essential Amino 9 into your regimen on training days surrounding your workout. Thanks to its stimulant-free and sugar-free composition, it can be consumed day or night without affecting your sleep quality. Simply mix one (1) scoop of R1 Essential Amino 9 with 8-12 ounces of cold water or your preferred beverage. Additionally, on non-training days, enjoy it at any time to provide your body with additional recovery and hydration support.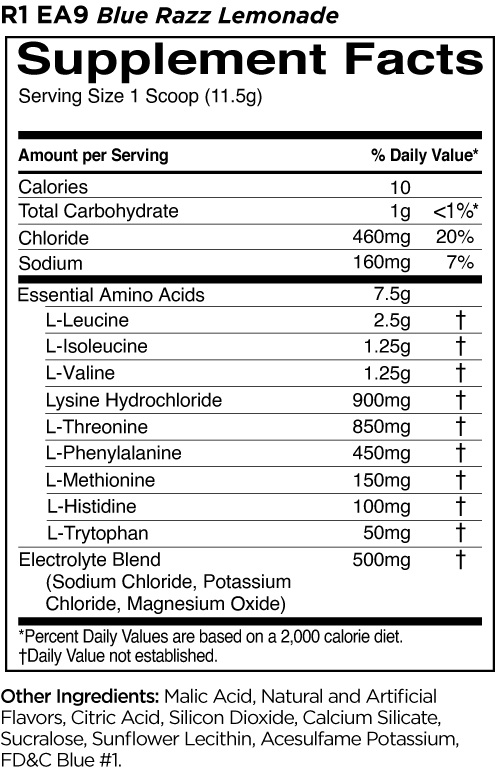 More Information

| | |
| --- | --- |
| Flavor | Blue Razz Lemonade |
| Size | 30 Servings |