Nimbus Healthcare Personalized Medicine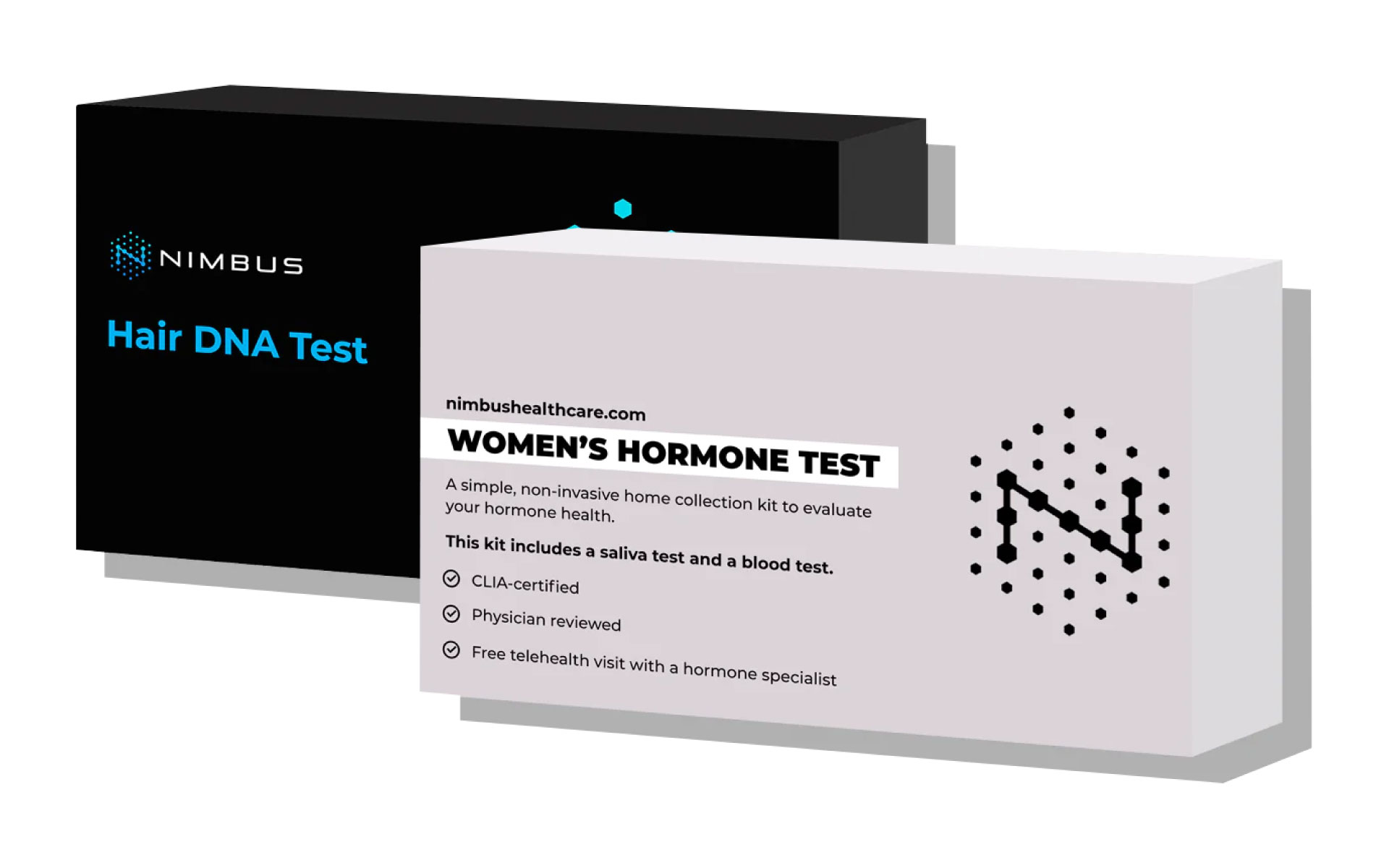 We are excited to partner with Nimbus Healthcare to offer their personalized treatment plans and medications for testosterone optimization, hormone optimization, and hair restoration therapy. This revolutionary online healthcare company provides individually-targeted and fully-customized treatments that can help you reach new goals or simply feel better in your skin through a convenient online process at an affordable price.
Nimbus Healthcare is a safe and convenient way for men and women to treat hair thinning or loss and hormone imbalances and deficiencies through a seamless multi-condition health platform. They provide cutting-edge treatments backed by scientific experts, board-certified physicians, and proven methods. Nimbus believes in treating patients based on their unique biochemistry, genetic conditions, or hormone imbalances. It's not a one-size-fits-all treatment approach - it's personalized medicine created to treat individualized concerns.
Testing Process
The Nimbus wellness journey is seamless and requires no trips to the doctor's office. Even better, the testing takes place from the comfort of your home. It all starts with a Nimbus Healthcare test kit, available for purchase online or in store at Martin's Wellness.
Once you have scanned your at-home testing kit's QR code to activate it, simply follow the detailed testing instructions included with the kit. Once your testing samples are ready, it's time to ship the testing kit back to Nimbus for analysis - and shipping is free!
Personalized Treatments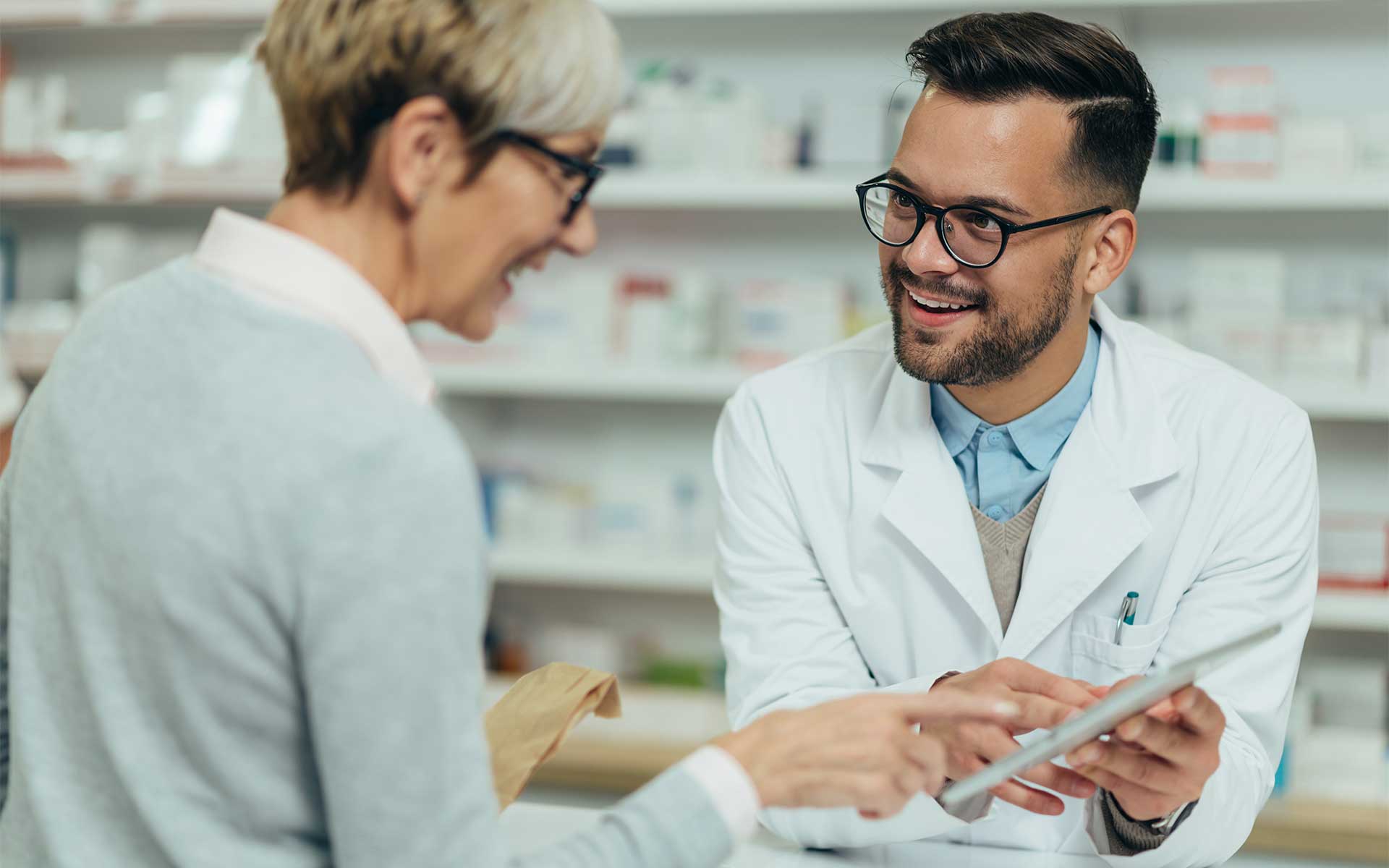 Nimbus Healthcare's personalized treatments are based on your body's chemistry and genetic markers and are wholly unique to your needs. The customized treatment plans Nimbus provides address two significant issues affecting millions of men and women: hair loss and hormone imbalances.
Testosterone Optimization Therapy
It's common for testosterone levels to change as we age, and it can affect how you feel in many ways, including increased lethargy and tiredness, loss of muscle mass, and a lower sex drive. These are all symptoms of lower testosterone levels, and Nimbus Health can help. They offer tailored testosterone optimization treatments to balance levels and get you back to feeling better and more invigorated.
Based on your test results, your Nimbus care provider will recommend a personalized treatment plan to help you feel better and back to the best you possible. For example, the care provider may recommend the Nimbus Alpha Male supplement, which contains a powerful blend of ingredients clinically proven to support sexual health, energy, and healthy cortisol and dopamine levels.
Hormone Optimization Therapy
Countless women begin to develop unexplainable symptoms around middle age and often have difficulty finding answers or help from the medical community. From fatigue to inexplicable mood swings to thinning hair, the symptoms can severely impact daily life and function. For many, the cause is imbalanced hormones, a common side effect of aging in women. Now, Nimbus Healthcare has made at-home hormone testing in Austin, TX, easy and affordable.
Recognizing this universal problem, Nimbus Health developed its innovative Women's Health and Wellness test to measure hormone levels to create personalized treatment plans that scientifically address the underlying cause of your symptoms. With the help of the Nimbus Healthcare plans and treatments, countless women can finally feel and live better.
Hair Restoration Therapy for Men and Women
Hair loss affects millions of men and women, and although there is no end-all cure, it can be treated and restored. Did you know there is a DNA test for baldness? It's the Nimbus Hair DNA Test, and it can uncover many scientific truths from your genetic makeup, including how to treat baldness with personalized hair restoration therapy.
Nimbus is the only at-home testing solution that treats hair loss at its true root cause - your genetics. Their Hair DNA Test analyzes genetic predispositions and offers treatments based on an individual's unique biochemistry and genetic conditions. The results have been clinically proven - even helping the Nimbus founder, also a Texas-based compounding pharmacy owner, treat his alopecia areata.
Martin's Wellness has partnered with Nimbus Healthcare to offer these revolutionary and innovative healthcare solutions to help our customers feel and perform better through personalized testosterone optimization, hormone optimization, and hair restoration therapies. If hair loss or hormone imbalance is affecting your life, then a Nimbus Healthcare at-home test kit may help you discover what it is your body needs to live life better.
Ready for convenient, affordable, personalized treatment plans?
Get your at-home test kit at Martin's Wellness today!