COVID-19 Testing Appointments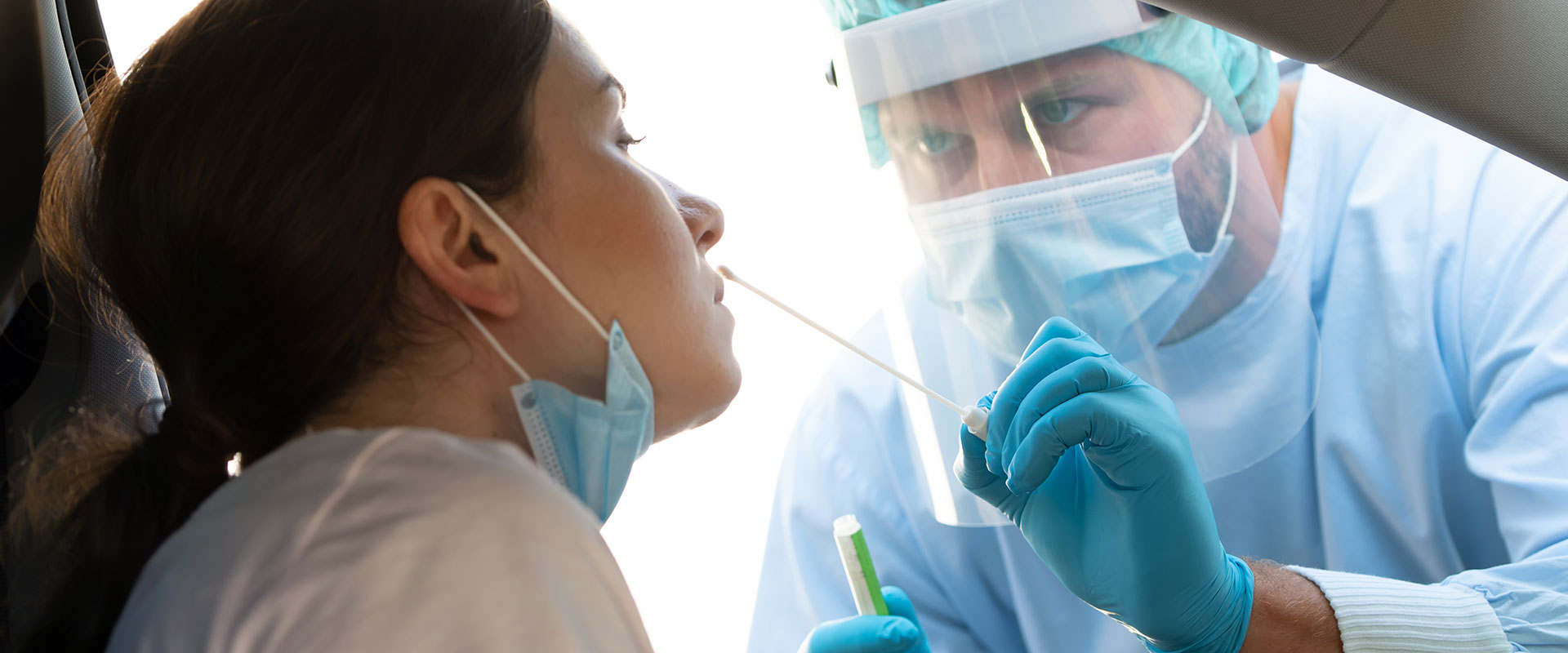 Martin's Wellness and Compounding Pharmacies are now offering rapid COVID-19 antigen and antibody tests! Available by appointment only and exclusively at our Lamar Plaza Drug Store location just south of Downtown Austin. Same-day results are available and testing is completed curbside at our pharmacy.
About the COVID-19 Rapid Tests
We offer two types of tests, a rapid antibody and rapid antigen test. Our antigen test detects active COVID-19 infections and our antibody test previous COVID-19 infections. Both tests provide quick and objective results within the hour. Our staff will come out to you to administer the tests, wearing CDC's guidelines for proper PPE including gloves, N95 face masks, face shields, and isolation gowns.
Questions? Please call our dedicated COVID-19 testing line at (512) 773-1588. If you are looking for COVID-19 testing for your business, please email [email protected].
Testing Location
Pull into the designated parking spots behind the pharmacy next to the Starbucks drive-thru. When you have parked, stay in your car and call the COVID-19 testing line. Please have your face mask on, your driver's license ready, and windows rolled up until we come out to meet you.
Frequently Asked Questions
The tests are $125. Unfortunately, insurance companies do not pay pharmacies for COVID-19 tests given at the pharmacy. Please note that all appointments are non-refundable and cannot be cancelled or rescheduled.
We offer two types of tests, a rapid antibody and rapid antigen test. The rapid antigen test looks for pieces of proteins that make up COVID-19 virus to see if you have an active infection. The antigen test is intended for patients with COVID-19 symptoms and in the early stages of infection, usually within the first 5 days of symptoms. The test can also be helpful if you have been exposed to someone with confirmed COVID-19. While the median incubation period for COVID-19 is 4-5 days, symptoms can appear up to 14 days after exposure. The rapid antibody test looks for antibodies against the COVID-19 virus in the blood to see if you previously had COVID-19.
We currently have the BD Veritor antigen test, which has a positive percent agreement of 84% compared to a PCR test and a negative predictive agreement of 100% compared to a PCR test.
We will administer the test to you curbside. When you get to the pharmacy, please park in the designated spots in the back of the pharmacy and call us to let us know that you have arrived. We will come out, collect your nasal swab or blood sample, and we will take care of the rest!
We will text you your results the same day, usually within a few hours. If you'd like additional documentation, you can request official results with the contact information provided with your results.
A positive antigen test means that you have an active COVID-19 infection.
A negative antigen test does not rule out COVID-19. If you are still concerned that you have COVID-19 after a negative antigen test, you should be tested again with a molecular test. It's possible it could be too early or too late in the infection to detect the virus.
A positive antibody test means that you were infected with COVID-19 in the past and your immune system made antibodies to try to fight off the virus.
A negative antibody test does not mean that you have not had COVID-19 in the past. It's possible you could still have a current infection and the antibody test was collected too soon to give a positive result.