Martin's Wellness is getting into the holiday spirit by helping you stay healthy this season!
The best gift you can give yourself and the ones you love is the gift of wellness. From beauty treatments to vitamin supplements, Martin's Wellness offers a wide variety of products online to keep everyone feeling their best at Christmas time.
And, though joyfulness may abound during the holidays, so does illness. Especially during the winter months and flu season, it's important to use products that keep the body strong and boost the immune system.
That's why we are offering unprecedented Christmas Sales on all of our supplements and wellness products!
BUY ONE, GET THE SECOND ONE 50% OFF
ALL SUPPLEMENTS & WELLNESS PRODUCTS
(excluding home medical equipment)
This is a holiday sale even Santa would approve…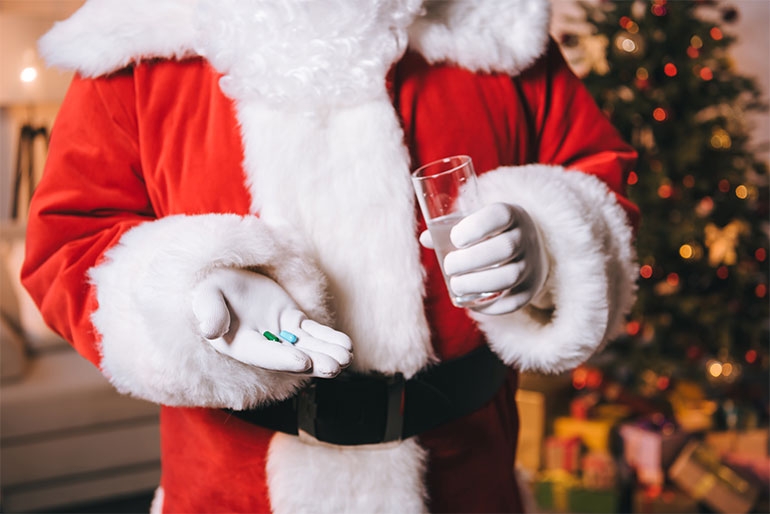 We are discounting practically our entire inventory online. That means you can get more of any supplement, shampoo, pet vitamin or whatever Martin's Wellness products you love for less.
All you have to do is order online and enter this coupon code at checkout:
HOLIDAY PROMOTION COUPON CODE: MRTNSXMS2018
Also, you can present this code to any pharmacist or member of our sales team at Martin's Wellness Lamar Plaza and Dripping Springs locations, and take advantage of the Christmas sales in person.
Now's the time to stock up or buy stocking stuffers. But, this offer won't last forever. The sale ends Christmas Day. Take advantage of these deals today!

MARTIN'S WELLNESS WISHES YOU A HEALTHY AND HAPPY HOLIDAY.