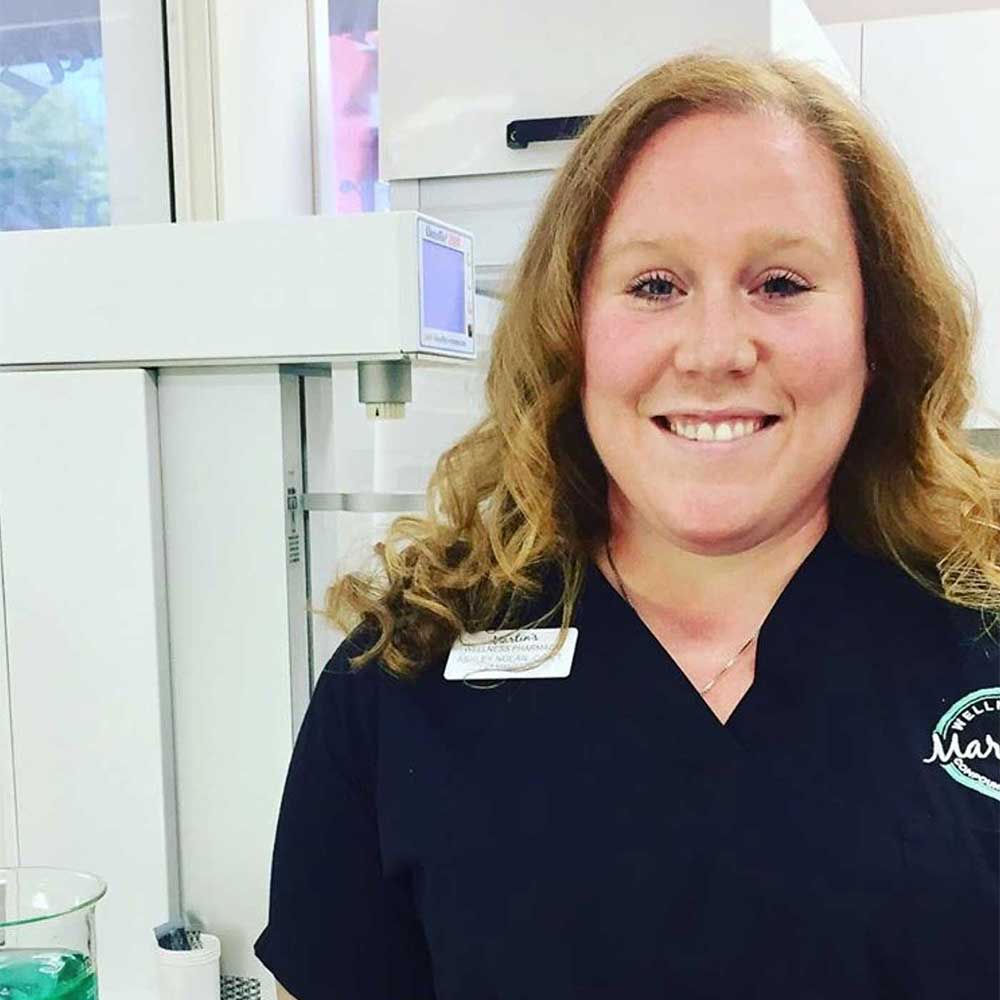 Ashley joined the Martin's team in 2005, where she helped the Martin's open Dripping Springs Pharmacy's first Compounding Lab. In 2009, she worked to build and develop the Lamar Plaza Compounding lab, where she currently leads compounding operations.
Ashley brings more than 15 years' experience of non-sterile compounding to Martin's and almost 20 years in retail pharmacy setting. Ashley's interest in pharmacy began as a child growing up in her Mother's pharmacy in Sherman, Texas.
Her passion for patient interaction and educating others about customized medicine has only grown since those days and she continues furthering her education through innovative pharmacy trainings and conferences nationwide. Ashley enjoys finding ways to improve quality of life for her patients with supplements, nutrition, and customized compounded medications.
In her free time, Ashley enjoys adventures in traveling, swimming, hanging out with friends and family (including her racing dachshund Hank Williams), and two stepping with her husband at The Broken Spoke.