Happy holidays to all! We're celebrating the season with a Winter Wellness Sale now thru December 31st, including products from popular medical equipment supplier Nova. Simply use coupon code 25OFFNova for 25% off NOVA products until the end of the year.
Today's post spotlights Nova and its mission to champion and support those that choose joy every day - and every step of the way.
Aging is as natural as the sun and the moon. It's an inevitable part of the process of life. However, despite its inevitability, aging is rarely embraced. As we age, our bodies slow down and everyday functions, like mobility, can become more challenging. What we could easily manage without thought for most of our lives becomes increasingly difficult without help.
Fortunately, companies like Nova understand these challenges and offer equipment to support continued mobility and independence for those that need mobility support, be it age or injury related. Keep reading to learn more about NOVAJoy and be sure to click the link at the end of the post to get 25% off Martin's Wellness entire stock of Nova durable medical equipment.
About NovaJoy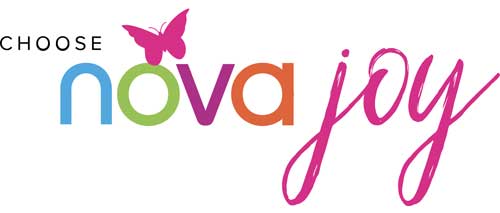 Nova has a mission - to save and improve lives. As a company, they believe in the power of joy (a.k.a., NOVAJoy) and are inspired by the customers who choose to live this beloved sentiment.
As personal mobility specialists, Nova seeks to provide high-quality assistive products that "change the world every day and in every way." Nova's commitment to quality and care is abundant and well versed on their website, proclaiming: "It's our trust, camaraderie and that NOVAlove and NOVAjoy that makes us stealth. We make things happen, we make things better and we care."
Founded in 1993, Sue Chen launched Nova in tribute to her father, Dr. Bruce Chen, a leading rehabilitation specialist. Throughout his career, he sought to improve the lives of his patients but became frustrated with the lack of dedicated and reliable rehabilitation equipment available in the field.
In its infancy, Nova operated with just three team members. However, an unwavering commitment to its customers and their care fueled Nova's innovative spirit, and the company and product line continued to grow and flourish, finally experiencing breakthrough success with the Nova rolling walker.
Despite Nova's meager beginnings, the company now employs a team of over 75 dedicated employees and a 160,000 sq. ft. distribution facility in Chicago. "I feel so blessed and grateful to live each day with the gift of my father's passion, mission and joy," says Nova's founder, Sue Chen.
Nova Medical Products
All Nova medical products, walkers and canes especially, are best known for being sturdy, lightweight, and stylish. Offering a variety styles and colors, Nova's canes and walkers are colorful and unique, complete with fun and catchy names, like: Zoom Series, GetGO Series, Vibe Series, Mack Series, Traveler Series, and STAR Series.
The company says its product's unique styles and bold designs are customer-inspired, explaining, "From the beginning you inspired us to come out with COLORS that represent. We were the first to have a Red rollator, then Sky Diamond Blue and … PURPLE! Thank you for being bold and BRINGING IT!"
Aside from canes and walkers, Nova also sells crutches, transport chairs, wheelchairs, bathroom safety accessories, commodes, and more. Nova's products are high-quality, built to last, and include limited warranties.
Now thru December 31st, we're offering 25% off all Nova products offered at Martin's Wellness. Safely and conveniently shop our inventory of Nova medical products online and enter 25OFFNova at checkout.