Martin's Wellness is proud to present one of our top selling brands of vitamin and supplement products. A customer favorite, often recommended by our expert staff as well, Life Extension is an innovative line of top of the market wellness products, focused on enhancing vitality and quality of life in general.
About Life Extension Supplements
With more than 40 years of experience, Life Extension follows strict protocols and conducts various science tests to ensure that their vitamins and supplements deliver nothing but high quality results. Life Extension supplements help you achieve your goals with tested and proven formulas, professional customer service, and if required - Life Extension experts can guide you in your health optimization process every step of the way.
If you're not familiar with this brand you should know that:
• Almost all of the consumers that have tried Life Extension Supplements and Vitamins recommend the products to their friends and family
• All od the Life Extension products are proudly manufactured in the USA
• If you don't like the product or you don't feel like it's the right product for you - you can send it back and get your money back.
Apart from the impeccable customer service, Life Extension really goes the extra mile to ensure that their vitamins and supplements are working for you. Please feel free to visit their website and learn more about the history of the brand.
Our Favorite Life Extension Products
Life Extension Neuro Mag and Super Bio Curcumin are the two products Martin's Wellness Consultants will gladly recommend. Now you can purchase these products online on our website as well.
Life Extension - Neuro-Mag
Life Extension Magnesium supplements help support memory and concentration, and they also enhance cognitive functions by optimizing the level of Magnesium in your brain.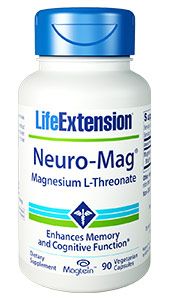 Life Extension - Super Bio-Curcumin
Curcumin benefits nearly every organ system in the body, but only Life Extension curcumin supplement is made with a formula that is up to 7 times more absorbable than standard curcumin supplements.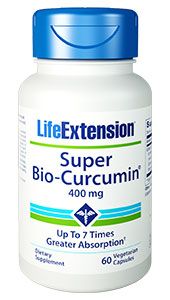 ---
Check Out All Life Extension Products
Browse our inventory of Life Extension vitamins and supplements or get in touch with our wellness consultants if you're not sure that Life Extension is right for you.