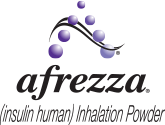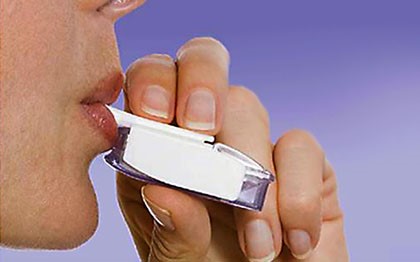 What is Afrezza®?
Afrezza® is a rapid-acting inhaled insulin. It is a prescription-only medication. On June 27th 2014, FDA approved Afrezza® to be used to improve glycemic control in adult patients with type 1 and type 2 diabetes mellitus.
Afrezza® is used to cover meals. It is not a substitute for long-acting insulin. It must be used in combination with long-acting insulin in patients with type 1 diabetes.
How is Afrezza® being administered?
Afrezza® should be administered at the beginning of meals. The product has two parts: the single-use plastic cartridge and the inhaler. The cartridge contains dry human insulin powder (available in 4, 8 and 12 units). The inhaler is the device being used to inhale insulin by mouth. When the patient inhales the insulin powder, it is delivered to the lungs and then absorbed by the body.
What are the adverse events you might experience?
The most common adverse reactions associated with Afrezza® (2% or greater incidence) are low blood sugar, cough, and throat pain or irritation.
What are the advantages of using Afrezza®?
Afrezza® is administered through oral inhalation, which makes it more feasible for patients who are afraid of needles or who are unable to inject insulin by themselves.
Studies have shown that Afrezza® may cause less weight gain than some commercially available short acting injectable insulins such as insulin aspart.
What are the disadvantages of using Afrezza®?
The cost of Afrezza®can be high depending on insurance coverage. There is no generic substitute available for this product.
It is breath-powered by the patient. The amount of insulin delivered to the lung may vary depending on individual patient factors.
Afrezza® is not for everyone
It is not FDA approved for patients younger than 18 years of age.
It should not be used for patients with chronic lung disease, such as asthma or chronic obstructive pulmonary disease (COPD), because of the risk of acute bronchospasm.
It is not recommended in patients who smoke or who have recently stopped smoking.
If you have questions regarding this new product, you are welcome to speak with a pharmacist at Martin's Wellness (Dripping Springs Pharmacy & Lamar Plaza Drug Store). If your physician decides to prescribe this medication for you, we are happy to keep this product in stock for you.
-Heng Yang, pharmacist intern
-Angela Solis, clinical pharmacist