We are excited to introduce you to the 3 winners of our Holiday Giveaway! For those of you who don't know, we gave away 3 Holiday Survival Kits healthy goodies to three lucky winners!
Winner #1:Medora Vestal Koenig
1st prize! Our signature Martin's Wellness Bundle of $173 value!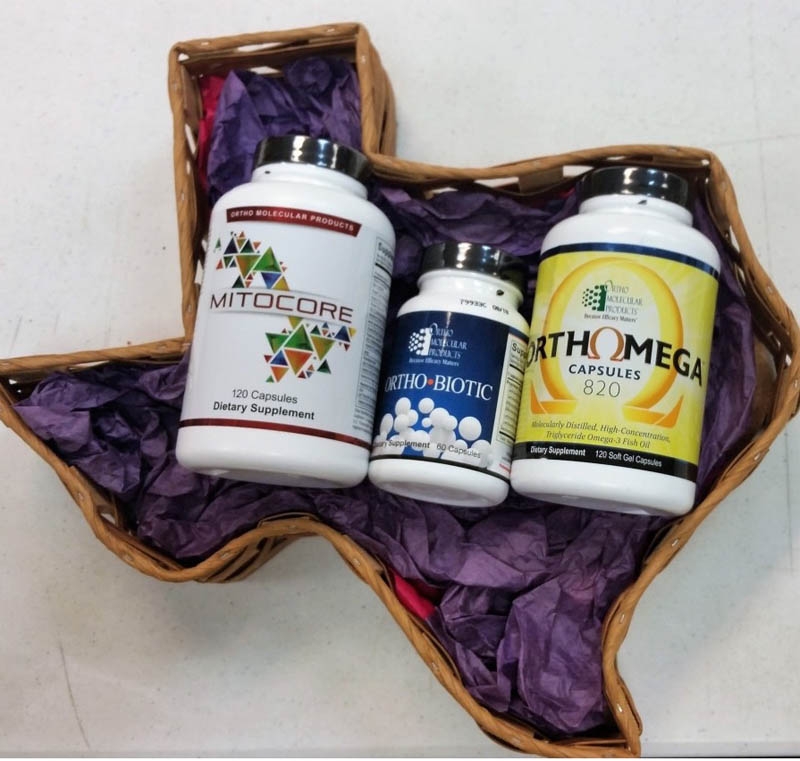 This Wellness bundle is designed to increase your overall wellness, especially during the months when allergies, cold, and flu get the best of you! The Mitocore is a multivitamin packed with micronutrients and phytonutrients to boost energy levels. For a healthy dose of active organisms to promote gut health, digestion and immune function, we've included one of our favorite probiotic formulas by Ortho Biotic. And finally, we've added Orthomega 820, a powerful fish oil supplement that supports brain function, joint and tissue connectivity, healthy skin and more.
Now For Sale In Store and Online!

Winner #2: Kristin Bramblett
2nd prize! Our signature Flu Season Wellness Bundle of $90 value!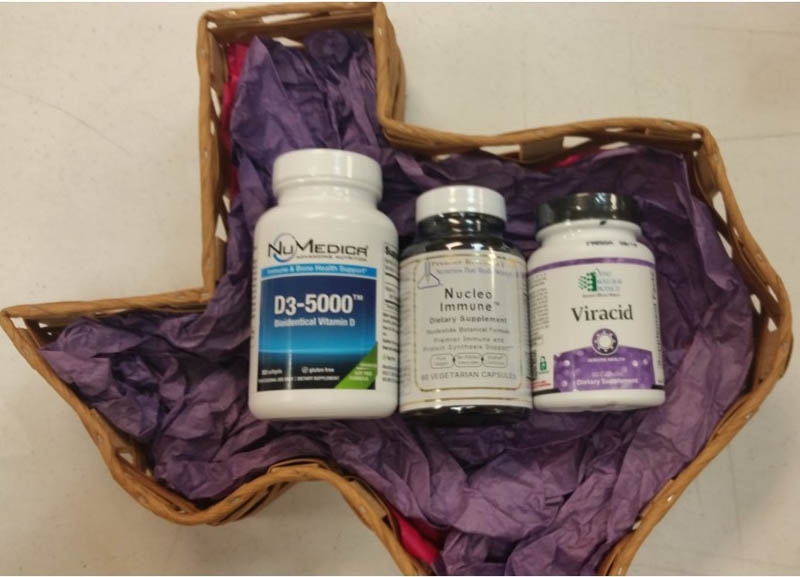 This wellness bundle is specifically tailored to your health needs when you're trying to prevent, or are suffering from the flu. The D3 5000 is proven to assist with immune functions while promoting phagocytosis. Also, when your immune system is challenged, the Viracide provides much needed nutrients and botanical extracts. And to top it all off, the Nucleo Immune serves up a heap load of immune support, while promoting intestinal flora, cellular vitality, and energy levels.
For Sale In Store and Online!

Winner: Meagan Stone
3rd prize! Our signature Cold Season Wellness Bundle of $68 value!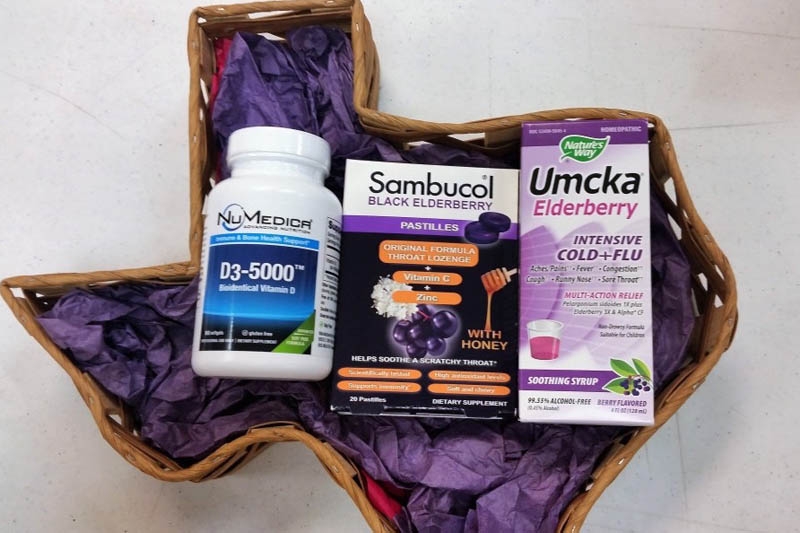 They say there is still no real cure for the common cold, but we have a wellness kit that proves otherwise. Whether you're fighting off a cold, suffering through one, or just taking precautionary measures, this bundle of supplements will get you thought it feeling fine! The Umcka Elderberry extract treats symptoms of both cold & Flu while boosting the immune system and soothing the throat. The Sambucol also provides that extra immune support to get you through the cold season.
For Sale In Store and Online!

DON'T WORRY! THIS ISN'T OUR LAST GIVEAWAY!
There are more to come! Subscribe to our newsletter, and follow us on social media, and stay informed about our next giveaways, events and health & wellness tips! More prizes are coming your way, by yours truly.