The other day a mother came into the pharmacy and asked for another bottle of CBD oil for her autistic son. I asked her how that was working for him and she replied, her son has not had a tantrum since she put him on it. She said this has been a lifesaver because his psychotropic medication was not working for him. Another mom told me CBD oil is the only thing that works for her daughter's seizures. So, what is CBD oil and what does it do?
CBD is extracted from specific varieties of cannabis. The most abundant constituent of cannabis is the cannabinoid known as THC. There is a lot of misinformation surrounding CBD, partially because of its close resemblance to THC. It's important to know that CBD is completely separated from THC and CBD cannot get you "high". CBD is non-psychoactive because it does not act on the same pathways as THC. Therefore, unlike THC, CBD is considered a legal cannabinoid and is safe to consume in any amount and concentration.
Studies have shown CBD to:
• Reduce nausea and vomiting
• Suppress seizure activity
• Combat psychosis disorders, inflammatory disorders, neurodegenerative disorders, tumor and cancer cells, anxiety & depression disorders and cigarette addiction
• Used in the treatment of acne
• Effective in many autoimmune diseases such as diabetes
• Reduction of pain due to inflammation from fibromyalgia.
• Have anti-anxiety effects caused by PTSD
• Combat insomnia
• Pure CBD Oils
The purest form of CBD Hemp Oil comes in liquid form, and can be flavored to taste minty fresh. It's an all natural, safe dietary supplement that contains the highest concentration of CBD.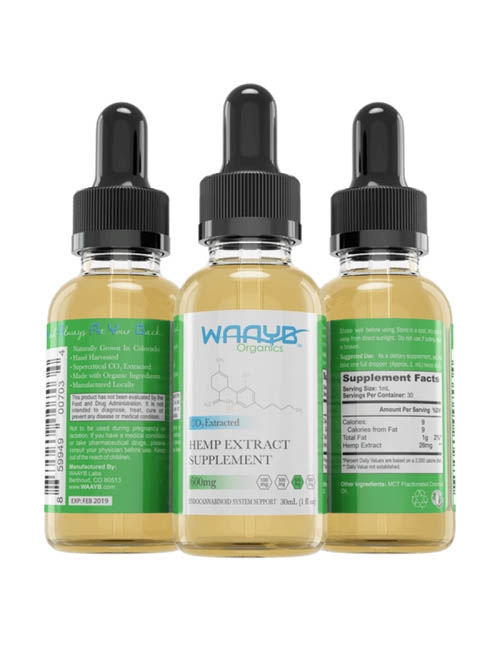 WAAYB Organics Hemp CBD Oil Unflavored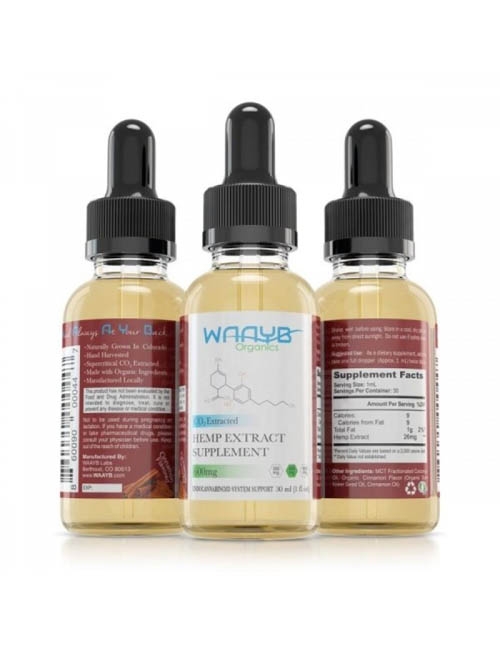 WAAYB Organics Hemp CBD Oil Cinnamon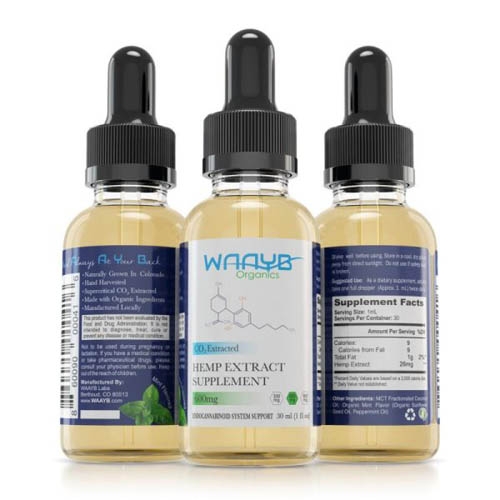 WAAYB Organics Hemp CBD Oil Cinnamon
• CBD Capsules
You can now take your daily dose of CBD with your morning multivitamin. If you prefer, you can take Cannabis Extract in capsules. This is a great option for busy folks on the go, for people that don't want to fuss with liquid extracts, or for those who prefer not to taste their supplements.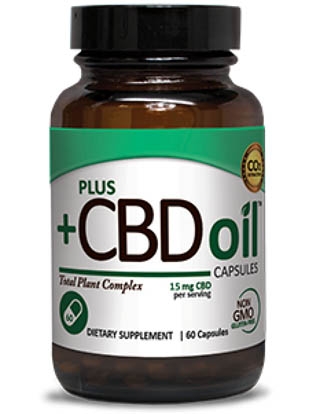 Plus CBD Oil Capsules
• CBD Topicals
CBD also comes in topical form to focus on more troubled areas of the body. It can be rubbed into the skin to moisturize the area, and sooth muscles and joints. Many CBD topicals come enriched with botanical blends and natural oils.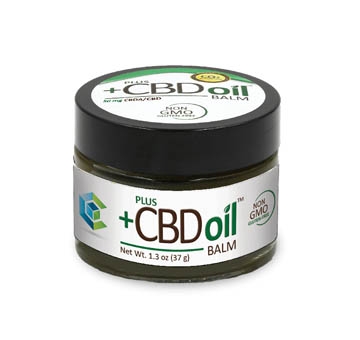 Plus CBD Oil Balm
$44.95
• CBD Oil For Pets
Now your furry friend can have same the health benefits from CBD Hemp extract as you! CBD is just as good for your pet as it is for you. The CBD Oil is residue-free, translucent and flavorless, so you can sneak it into their food without them knowing.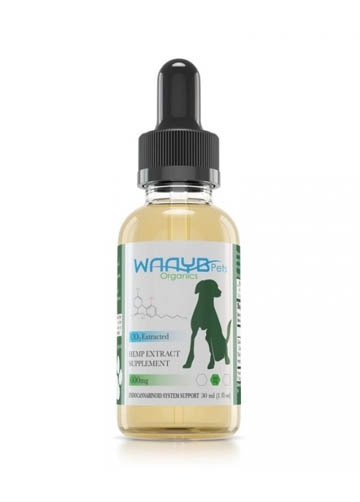 WAAYB Organics Hemp CBD Oil For Pets